BACK TO SCHOOL: Back to School Lunch Packing
September 2022
Back to School Lunch Packing
The return of school, routines, and pumpkin spice lattes also brings the return of school lunch packing. While packing lunches and snacks provides the opportunity to insert some healthy foods into our kids (do anyone else's kids consider ice cream an actual meal in the summertime?), it's also a lot of work for…us. In an effort to share ideas and inspiration, we have come up with FIT4MOM MOCO + FREDERICK's Top 10 List of Healthy-ish Foods to Pack Kids. So get those lunch boxes and online grocery orders ready, we've got you covered!
#10: Carrots. It may seem like an obvious choice, but carrots are both healthy and easy to pack. And maybe kids will actually eat them if they aren't given other options?
#9: Sliced Bell Peppers. Once again, healthy, and the different colors may appeal to kids.
#8: Hummus. You can literally dip anything in hummus and both moms and kids seem to love it. And it comes in serving size packages making it very easy to throw into lunch boxes.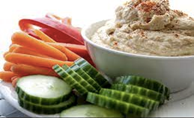 #7: Rice & Beans. Rice and beans are so easy to prep in advance. All you need is a good thermos and you are ready to fill those little bellies with protein.
#6: String Cheese. You can buy it in bulk, and who doesn't love pulling apart delicious strips of mozzarella cheese?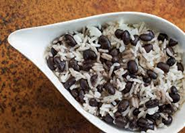 #5: Raisins. Perfect for our slightly older friends. Yogurt-covered raisins may also be a bit hit.
#4: Yogurt. Yogurt is a popular Fit4Mom lunch item and Kefir, a similar dairy product, is also a great option. Both are loaded with probiotics and "healthy bacteria".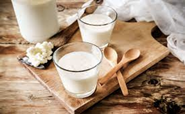 #3: Applesauce. It's so easy to pack, sugar-free options are available, and kids can finish it quickly while chatting with friends.
#2: Fruit. A fan favorite of literally everyone. Strawberries appear to be the top Fit4Mom fruit choice according to our very subjective poll.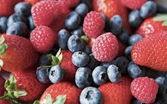 #1: Cheese & Crackers. Is the #1 FIT4MOM packing food cheese and crackers because it's healthy-ish, our kids will actually eat it, it's easy-to-pack, or because we love to have cheese and crackers in the house??
*Don't miss our bonus recipe below!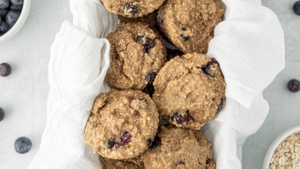 No-Bake Oatmeal Bites
Makes 12 Servings
Serving Size: 2 Balls
INGREDIENTS
1 cup (dry) oatmeal

1 cup toasted coconut flakes

1/2 cup carob or mini chocolate chips

1/2 cup peanut butter

1/2 cup ground flaxseed

1/3 cup honey

1 tsp vanilla
DIRECTIONS
Stir all ingredients together in a medium bowl until thoroughly mixed.

Let chill in the refrigerator for 30 minutes.

Roll into balls about 1" in diameter.

Store in an airtight container and keep refrigerated for up to 1 week. Can be frozen.

Makes about 24 balls.